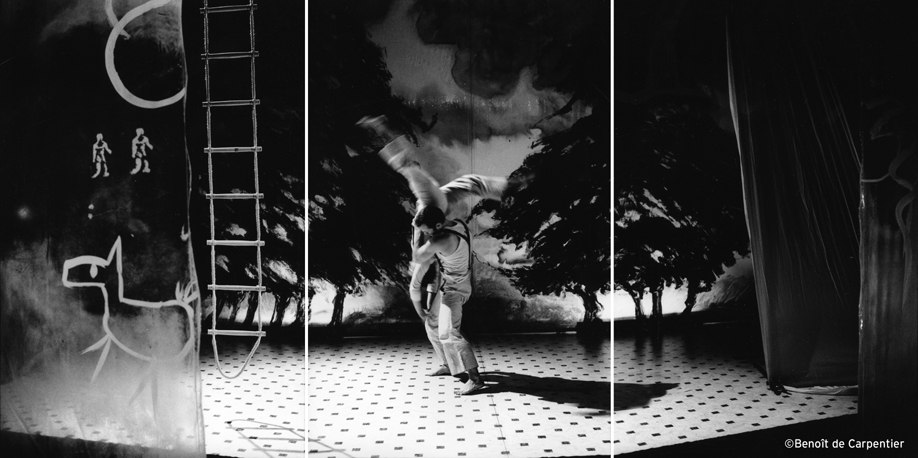 photo : Benoît de Carpentier
The Day Night Watchmen, Les Veilleurs de Jour, is a fiction based on a real sequence of Louis and Auguste Lumière, the two brothers who invented the cinematograph in 1895. As they were teenagers and spent their holidays by the sea, they found themselves prisoners in a cave, at Saint-Lunaire (Britanny), because of the tide. I imagined the connection between this very moment of their life and their discovering of seventh art : this connection is the pitch of my play.
On the stage, two actors-dancers-acrobats (Laure Raoust and Fabien Bondil), go forward through the different steps of building pictures : drawings, shadow theater, photography, cartoons... and build their brotherhood as well. At the end, they're saved from drowning and the cave becomes a movie stage.
This show, produced by Theatre Jeune Public of Strasburg, has been performed around 60 times in France and Germany, for an audience of children and adults.
The text has been published with Laurent Corvaisier's illustrations (click here).
---